Happy Monday my loves I am having a great day so far. I woke up and did some back bends followed by a back and core circuit, then I trained a client, and had a yummy breakfast.
On today's MMR I speak about not letting a setback be the end all. Last week I was really down on myself about my injury and instead of regrouping and making some changes that would benefit me, instead I felt sorry for myself and over indulged and basically gave myself a double negative. This morning I decided that instead of focusing on what I can't do (run/hiit) I will focus on what I CAN! I am resetting my "Quit That" app for binging because even though I didn't technically binge, I still over did it and I have to be honest with myself.
I also speak about the last episode of Biggest Loser which actually made me have an "aha moment". The contestants are in Hawaii and Alison was telling them about a word that they say in Hawaii before a sporting event; Imua. Imua translates to "Move Forward" and for some reason when I heard this, it resonated with me (I might get a tattoo with it).
Also, some of you have reached out to me and said that my yoga challenge has inspired you to take up yoga as well which I absolutely love. If this pertains to you, make sure you head over to Brooklyn Fit Chick's blog because she is giving away a Yoga Beginner kit!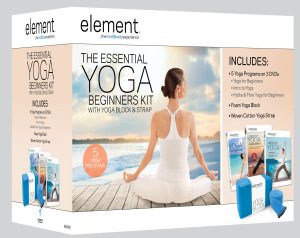 Have an awesome day!
Namaste…